After years of hard work and countless all-nighters, it's finally time to prepare for your graduation ceremony. Graduation is a time of celebration, the perfect opportunity for your parents, teachers and loved ones to reflect upon all your achievements. So, if your graduation day is creeping up, it's totally normal to feel a mix of emotions. We understand you'll be busy trying to successfully complete your final exams and prepare for your new life as a graduate. So, we've put together this handy guide on how to prepare for graduation to ensure you are fully prepared for the big day.
Top 13 Tips to Prepare for your Graduation Ceremony
Pre-Graduation Checklist
1.
Apply for graduation

If you are eligible to graduate, your university will send you an invitation through email. The email will include all the necessary details like the date and time of the ceremony. Once you've received your invitation, you can then register for yourself and your loved ones. Don't forget to look into how many tickets you can purchase beforehand - this will vary depending on your institutions' graduation policy. But, don't worry; your university will give you plenty of notice to apply and prepare for your graduation ceremony.
2.
Order your cap and gown

Your cap and gown are quintessential to your graduation experience. After all, what's a graduation ceremony without the iconic cap and gown? Therefore, you'll need to be proactive in arranging your graduation attire. Whether you're purchasing your own gown or hiring – you should order your gown as soon as you receive confirmation of attendance from your university. This way, if you've purchased your gown, by the time your cap and gown arrive, you still have plenty of time to determine if it fits. You'll also have sufficient time for any alterations if necessary.
3.
Try on the whole look

A graduation ceremony is a formal event, so you'll want to pull out all the stops and wear your smartest attire! Your university actually has the right to prevent you from joining the graduation ceremony if they think you are dressed inappropriately. So, make sure your garments suit your institutions' guidelines. We'd hate for you to be turned away on the day!

Don't wait until the last minute to look for an appropriate outfit; that never ends well. We recommend that you try on your outfit at least one month before your actual graduation day. It's important you feel confident and comfortable in your outfit on this special day. If you're stuck on what to wear under your graduation gown, read our insightful blog post.
4.
Plan for life after university

Graduation is the last milestone of your university life. It's totally normal to still have no idea about what you want to do when it's all over. The thought of life after university can be exciting and nerve-wracking. Once you've received your graduation date, it all feels very surreal, and the countdown begins to that dreaded 'Independence Day'. However, there are steps you can take in your final year before you graduate to make the transition easier. Having a plan gives you direction, which is important for driving your ambitions to make the most of your degree. Here's how you can prepare for life after graduation:

- Never compare yourself to others; it's not a competition.

- Start by looking into postgraduate opportunities as soon as possible.

- Update your CV and start the process of applying for graduate roles.

- Keep yourself fit and healthy, your physical and mental health is paramount.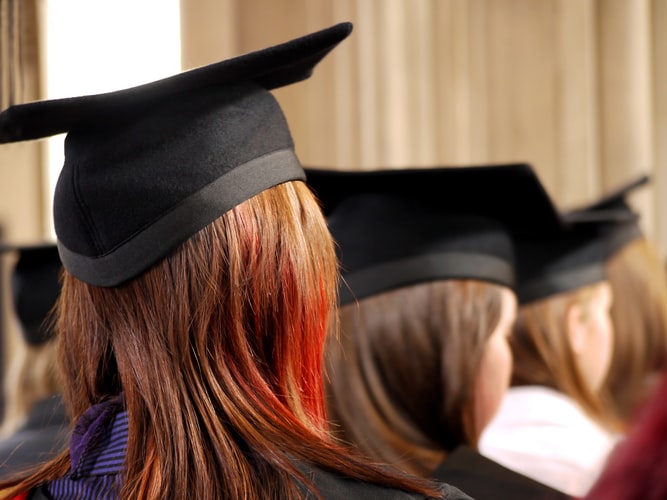 5.
Book your photography

In most cases, your university will have an official photographer for their ceremonies. They usually have a studio to use for the day. This is where your individual photos will be captured either before or after the graduation ceremony. However, if you'd like more control over the photos captured on the day, you can hire your own professional photographer. You'll be given the opportunity to get photos with your loved ones and any other photo requests you have. If you'd like some personal images, we recommend booking your photographer at least two months before your graduation to avoid disappointment.
6.
Check your ceremonies schedule

To make sure everything runs smoothly and you have your ducks in a row, you need to look into your graduations timetable. Double-check what time the event starts. If you are late, they won't wait for you! And if you have friends and family attending, you might want to send them a copy of the schedule and remind them to attend early; if you're lucky, you might get first dibs on the best parking spot!
7.
Bring safety pins

If you don't have buttons on your shirt or dress, a safety pin will come in handy to secure your hood. You might find it incredibly distracting if your hood is constantly slipping backwards throughout the day.
8.
Prepare for mortarboard hair

A mortarboard is your graduation cap. Once you've put on your graduation hat, it's practically impossible to keep any hairstyle intact. Remember, everyone is in the same position. So, we recommend you are well prepared with bobby pins or clips to keep the cap securely on your head. Don't forget to bring a comb or brush, and you'll have your hair looking great in no time.
9.
Start your day off right

Make sure you get plenty of sleep the night before your graduation - at least eight hours. And start the day off right with a healthy, filling breakfast. You've got a long day ahead of you! And there's nothing worse than spending the day hungry. So, if you're the hangry type, we recommend you ask your guests to pack a snack just in case.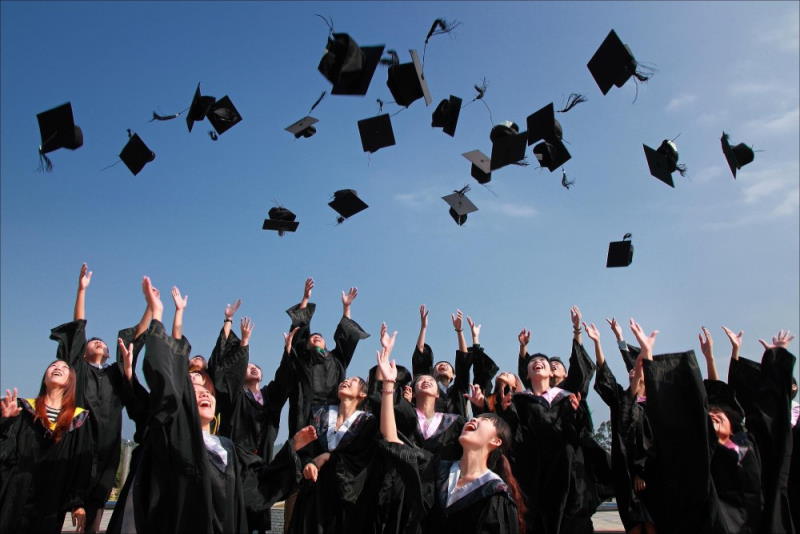 10.
Organise your travel

Whether that involves checking bus timetables or pre-booking taxis – make sure your journey is pre-planned to avoid any rushing around. Remember that hundreds of graduates and families travel from far and wide to attend the same graduation ceremony. And you all likely want to get as close to the venue as possible. If you are travelling by car, make sure you look into parking ahead of the day – you don't want to be late because you're fighting over a parking spot. Ideally, you'll want to get there as early as you can!
11.
Make sure you're comfortable

You want to be able to enjoy your graduation day without worrying about little things like the fact you're wearing too many layers under your robe or the fact your feet are sore because you didn't bed those new shoes in! We recommend trying on your outfit before the big day. Try wearing garments that are light in colour and material as it might get hot underneath your gown. Planning ahead of time will ensure you don't spend the day fussing over your outfit and appearance rather than your academic achievements.
12.
Prepare for lots of smiling

Be prepared to have your best smile ready - everyone will want to take your picture from your family members to fellow students and the professional photographer. Your face might start to feel numb but remember to keep smiling. Because it's only one day, and in hindsight, you'll be glad to have so many great photos of such a joyous occasion.
13.
Enjoy the celebrations!

You've worked so hard to get to this day. Graduation is about enjoying all the amazing things you've achieved. It can be hard for us to pause and recognise our accomplishments, and your day might not go exactly to plan. But you will remember this day for the rest of your life. So, make the most of it and embrace every moment!




Now you know how to prepare for graduation day! It's finally time to celebrate all of your achievements. However, if you haven't yet prepared your graduation cap and gown, don't hesitate to get in touch with our friendly team, who are more than happy to help with all things regarding your graduation attire.